SEO » Search engine optmization » SEO experts Philippines
SEO experts Philippines
Even though the entire search industry (2 trillion searches and counting) are based on keywords, the concept is still vaguely understood. Keyword research remains a neglected activity and most sites do not have a strategic, structured and methodical approach to keyword management.
Philippine SEO experts structured framework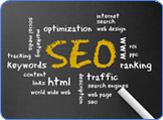 Our Philippine SEO experts from JNB Web Promotion breaking down this complex concept into a structured framework. We know exactly how to perform keyword research, how much to take on and see the business impact in the form of increased high-customer-potential traffic to your site with conversion rate optimization services.