SEO » Search engine optmization » Link Building with Google Penguin Updates
Link Building with Google Penguin Updates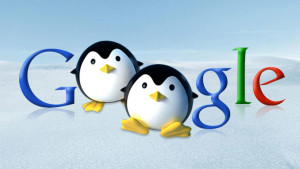 Many marketers thinking about what Google considers as a good and relevant link now after the Penguin update. Your search engine optimization SEO and link building efforts might be a little more difficult but they are still very much a part of ranking high on Google.
Real, Natural, Quality Links
Google wants webmasters to focus content such as links on the user not the manipulation of the search engine. The penguin and the earlier Panda updates were meant to focus the content on the user and stop the spam tactics and the manipulation of the search engine. Google wants sites that are of high quality and wants to ensure that the links to that t site are of high quality too.
What Real Companies Do
Google wants companies to focus more on building quality content and not so much on links. There's no need to buy or build tons of links. The content should be natural and over time the links will develop in a way that isn't span or search engine manipulation. Focus on building the brand, happy users, and publicity for your web site and not just the links.
Here's Some Things That Companies Should Do:
Engage with customers and build relationship, have contests, and so on.
Focus on building outstanding content
Deliver high quality service
Engage with the press and journalists
Sponsor local events
Share your data and expertise
What Are Natural Links?
If you're using too many links with anchor text then this is considered low quality link strategies. Too many companies use their brand name or the website URL and not keywords when linking. The bets idea is to use natural links from other webmasters where you don't control or initiate the linking.
Strategies to Use
Ask yourself am I creating great content for the user or just linking here?
Sponsor local events
Share expertise on a few blogs and websites not tons of them as they relate to your industry
Promote your good content through social media sites
Submit to directories that have tight controls and ones that are actually used by people.
What Not to Do
Focus on just the link
Buying links on unrelated sites
Using too many blogs or forums to promote your site
Submitting bad articles that no one is going to read
Creating sites to link to your main site
Submitting a press release to hundreds of press release sites

High Quality Relevant Links
The main thing is to make sure you create the best content possible and that your links arе natural and relevant to what your site is all about. Just make sure the links you're creating are adding value to your users and not just benefiting your website or traffic numbers. Content and quality is what matters now not the number of links that you have.
More tips on JNB Web Promotion – Increase in Google rankings for a low price