SEO Philippines » Search Engine Optimization Makati »  SEO coaching & training Makati, Manila
SEO Coaching Manila
SEO is complicated, right? Well, it doesn't have to be.
An SEO coach helps people and businesses by guiding and coaching to increase the visibility and conversions from a website.
This will increase visitor traffic on the website.
Through analyzing the target audience SEO coach develops with the client SEO strategies.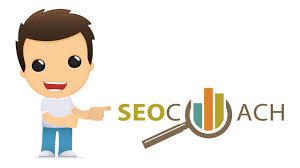 What can  SEO coaching Manila do for your company?
It is crucial that your own SEO specialist has an affinity with your company. For successful coaching, your SEO specialist has knowledge of the industry in which the company works in.
Therefore SEO coaching is so very effective, successful, saving costs and you can do the online marketing within your own company!
SEO advice
About Search Engine Optimization is a lot of confusion and uncertainty.
What to do and what not?
What is good and what is harmful?
Do you want to clear and practical advice on how to optimize your website? Do you need better rankings and conversions for your business? Contact us today for clear and practical SEO advice, One of our SEO coaches will contact you to set a meeting with your company. We do SEO coaching in Makati, Manila.